Welcome to the parish website of the Church Of Christ The King, Turner's Cross, Cork.
NOTE:
Father Noel's New Book will be  published thís month
Sacraments in a Synodal Church
by Dr Noel O'Sullivan
Fr Noel explores the history and life-giving nature of the sacraments and the role of synodality in their development and continued celebration. The sacraments are a distinct and essential feature of our Christian faith, but all too often in today's world they are reduced to mere cultural rites of passage.  Fr Noel draws from early Church teachings to the insights of the Second Vatican Council and beyond, as he highlights the shared journey of the Church in understanding and living out the sacraments and how they can inspire and guide us as we walk the synodal path today.
Before coming to us in Turner's Cross, Fr Noel was a lecturer in systematic theology at St Patrick's College, Maynooth.  He has worked in second-level education both as a teacher and a principal, and serves as served as parish priest in two other Cork parishes.
The book can be pre-ordered at a 15% discount until 15 July, 2023, go to: www.veritas.ie, the discount code is: Synodal.
REGULAR MASS TIMES
Mass is live-streamed at the following times:
Weekday Masses:
Monday, Tuesday, Thursday and Friday at 10.00 am
Weekend Masses:
Saturday:     6.00 pm Vigil Mass
Sunday:      10.00 am and 12.00 noon
Live Stream Link:
Baptisms
On the first and third Saturday of each month at 4.30 pm.  Application forms are available from the Sacristy.
Church of Christ the King,
Evergreen Road,
Turners Cross,
Cork, Ireland
T12 DD30
Sacristy / Enquiries
Mon – Sat, 9:30am – 10:45am
Sat, 5:15pm – 6:45pm
Sun, 9:30am – 12:45pm
Tel: +353-21-4317263 / +353-87-2610276
Sacristans: Jack Kiely, Ger Manning
E-mail: noscork@gmail.com
Urgent Calls:  +353 (0)87-2610276
Priests of the Parish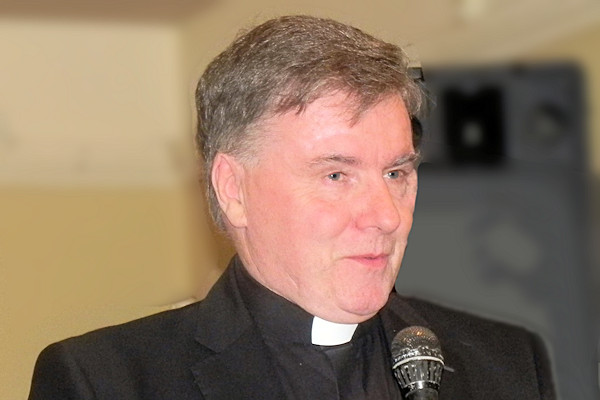 Fr. Noel O'Sullivan Adm
1 The Presbytery,
Christ King Church,
Turners Cross,
Cork,
T12 A4Y0 Ireland
Tel: +353 (0)87-2610276,
E-mail: noscork@gmail.com